Feasibility of HIV Prevention Cohort Studies Among MSM in Sub-Saharan Africa
Study Summary
Study Documents - Study Details* - Key Study Personnel* - Study Sites* - Publications
*Authenticated users only (create your account here)
What is HPTN 075?
HPTN 075 aimed to determine the feasibility of recruiting and retaining men who have sex with men (MSM) in a multi-country prospective cohort study in preparation for human immunodeficiency virus (HIV) prevention studies in sub-Saharan Africa (SSA).
Who participated in the study?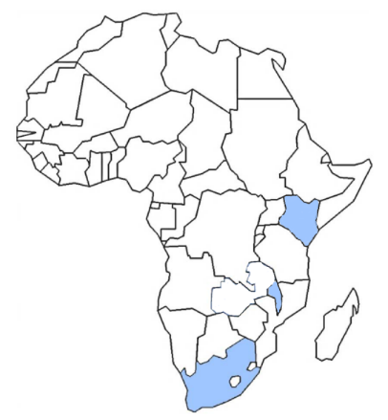 Men, regardless of HIV infection status, aged 18-44 years living in SSA who reported anal sex with a man in the past three months were recruited at four sites in Kenya, Malawi and South Africa. Transgender women (TGW) were not specifically recruited but were not excluded from recruitment for the study. 
Why is HPTN 075 important?
MSM and TGW in SSA are at alarmingly high risk of HIV acquisition and transmission and face two distinct structural disadvantages to accessing prevention and treatment. First, the major HIV prevention programs in SSA target heterosexual persons and pregnant women, and thus do not meet the specific prevention needs of MSM and TGW. Second, in many parts of SSA, MSM and TGW cannot safely seek HIV prevention or treatment services because of the social, cultural, and legal aspects of stigma, discrimination, and criminalization.
What happened during the study?
A total of 401 MSM and TGW, regardless of HIV infection status, were enrolled at four sites in Kenya, Malawi and South Africa. Each participant was followed for 12 months, during which five study visits were conducted. These visits included interviewing participants about behaviors that may put them at risk for HIV infection, medical examinations and collection of blood samples. Of the 401 enrolled, 329 were HIV-negative at the time of enrollment. By the end of the study, 21 of them had become infected with HIV. Incidence rates differed substantially by study site.
What were the key study findings?
Study participants were at an alarming risk of acquiring HIV. The incidence among study participants was substantially higher than the estimated incidence among heterosexual men and women in the general population in the same countries.
Study Documents
HPTN 075 Version 3.0
HPTN 075 Version 2.0
HPTN 075 Version 1.0
Press