Ocean Rivera is a 25-year-old woman of trans experience who's breaking barriers in research and for women like herself. She supported the implementation of a historic study as a peer health navigator. HPTN 091 is a first-of-its-kind study for trans-feminine people. Ocean was also the first trans woman to be named a state finalist and compete for the title of Miss New York, part of the Miss USA pageant. She currently works as a peer health navigator for Columbia University in New York. She is a licensed real estate agent, a model, and a member of the National Minority AIDS Council's Transgender and Gender Non-Conforming Community Advisory Panel.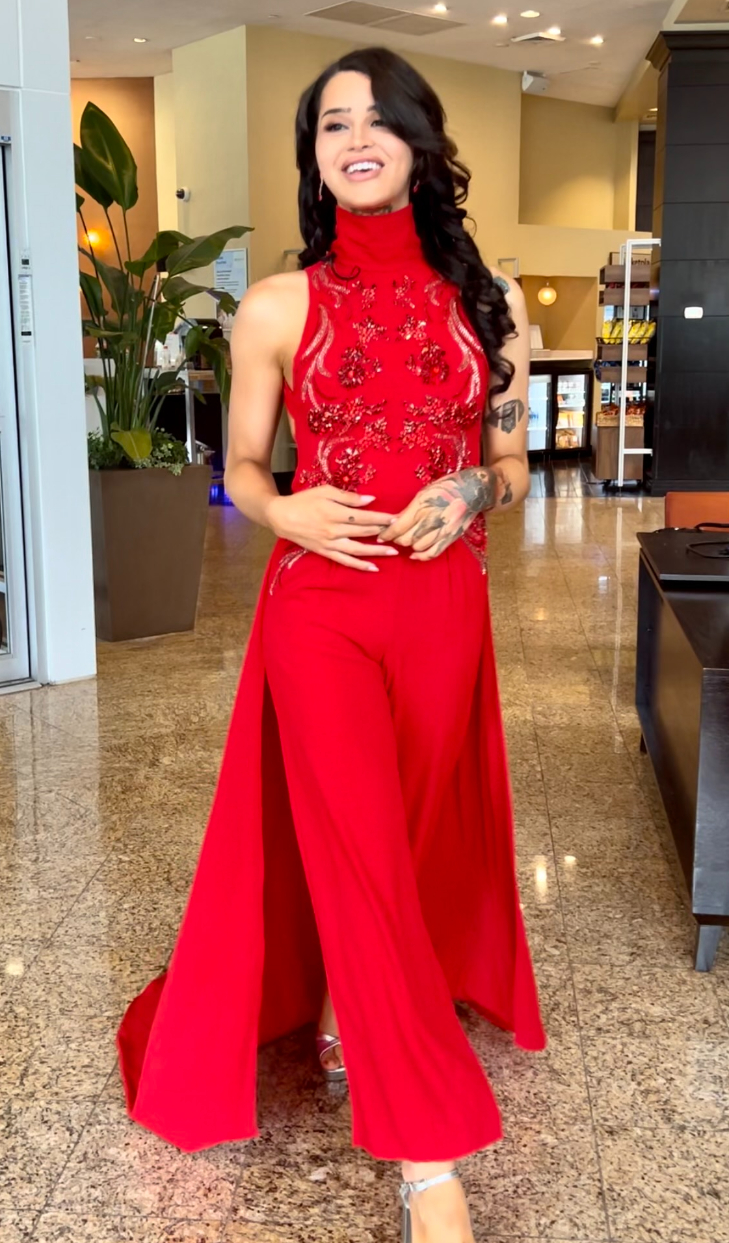 What aspect of your role do you enjoy the most?
As a peer health navigator, I work outside, directly with my community and in a clinical setting. The aspect I enjoy the most is being that bridge for another woman like me and helping people get access to care, whether it be PrEP or gender-affirming hormone therapy, by having them involved in the study or other needs like housing, medical care or legal issues like a gender marker and name change. 
What would you say most motivates you to do what you do?
What motivates me to do what I do is seeing the impact of my work. I am helping change lives for the better. When a participant calls me excited that they just got an apartment or a surgery date, it makes me so happy. On the other hand, they also call when in distress, like trying to evade domestic violence or needing help coping with mental health issues.
What has surprised you most about working in HIV prevention research?
What has surprised me the most about HIV prevention research is that HPTN 091 was the first study solely designated for trans-feminine people. As proud as I am to work on a historical study, it also left me surprised and taken aback when I was brought on board. I was informed in the past that trans women were lumped together with men who have sex with men. As this is not the same, we were finally recognized as a completely different population and culture with vastly different needs and life experiences. This shows there is still much more work to be done.
Who has been the most significant influence in your career? Why?
The most significant influence in my career, I would have to say, is Keona Lewis. She is the other peer health navigator at the Harlem Prevention Center in New York. She was here first, and when we first met, she mentioned this opportunity and wanted to bring me along. Since then, she has continued to push me to be the best I can be and always wants me to succeed in whatever I do. At times when I have doubted myself, she has been there to remind me I am worthy and more than good enough to take up space. She is much more than a colleague or influence; she is a friend, a mentor, and someone who I would call family.
What inspires you? 
My past is what inspires me the most. As a survivor of domestic violence, sexual assault, and homelessness, I am driven to push forward and be a light. The rate of LGBTQ youth homelessness is still high, and seeing our youth face the same struggles I had to overcome lets me know I must be a light for others. My mother was a single mother who met all the same issues and had overcome them, including breast cancer. She is more than a survivor and has shown me that despite our origins, we can do anything and thrive. I hope to be that for others when they see me or hear my story.
What has been the most unusual or interesting job you've ever had?
My most interesting job was being a live-in hostel manager. When I was 19, I had the audacity and nerve to move to New Orleans. I stumbled across a hostel as I was looking for a hotel. I thought this was a hotel but misread the "S" in there. It was the best mistake ever because after being a guest for a weekend, the owner offered a work/live exchange. Living at this hostel and working there were some of my best times. I met many people from around the world and experienced many different cultures. I am so grateful for the experience. New Orleans is such a magical city; I recommend everyone to go if they ever get the chance.