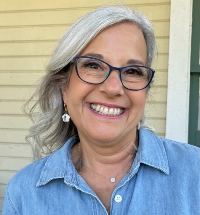 Rona Siskind is a health specialist at the U.S. National Institute of Allergy and Infectious Diseases (NIAID) Division of AIDS (DAIDS) in Bethesda, Md., focusing on community engagement, training, and communications related primarily to HIV vaccine and prevention research. She has been at DAIDS for more than 30 years and has worked with all the HIV/AIDS clinical trials research networks. Since early in her tenure at DAIDS, she has worked with, and on behalf of, the networks' community working groups and advisory boards. Within this capacity, Rona currently serves as a DAIDS liaison to Community Partners, is a member of the Office of HIV/AIDS Network Coordination (HANC) Legacy Project and Women's HIV Research Collaborative, and convenes the Cross-Network Transgender Working Group.
What attracted you to a career in HIV prevention research?
After graduate school, I worked at a large hospital system in Washington D.C., doing strategic planning and program development. One project was related to hospital services and another to DC-wide employment policies and services for people living with HIV/AIDS. I was interested in working more exclusively in the HIV field, and although I knew little about research, I was excited by the critical and groundbreaking work at DAIDS. After several years, I focused more on community engagement and communications around HIV vaccines and prevention.
What aspect of your role do you enjoy the most?
My role at DAIDS has always been multifaceted, and I enjoy being involved in a variety of projects that allow me to work with staff from throughout the research enterprise—from senior leadership and program staff at DAIDS, network and site staff, staff at HANC, and of course, the community. I can go from translating complex research into lay language to developing recommendations for the inclusion of transgender people in research and developing training and educational materials to responding to congressional requests. Each allows me to learn something new, and I love that it is constantly changing. 
What would you say most motivates you to do what you do?
People. The people I work with, whether at DAIDS, the HPTN, HANC, or any other network, are incredibly hardworking, dedicated, smart, and interesting. They inspire me to do more and do better. The community members continue to attend calls and meetings yearly to help the people in their communities. I look at them and want to do all I can to support their efforts and ensure that their input and voices continue to be heard.
What has been one of your proudest moments as a member of the HPTN?
I am very proud of the work being done by the Cross-Network Transgender Working Group, which was convened in late 2014. I am pleased that I have been able to lead such a collaborative effort with staff, community, and subject matter experts from within and outside the networks. The comprehensive Transgender Training for HIV Research we developed has been widely used by the HIV/AIDS clinical trials networks and sites and others in HIV and other fields of research. It was used to train site staff and outreach workers for the I Am Study (HPTN 091) and has led to the development of several guidance documents and other tools to support the inclusion of priority populations in research. I am excited about where the work is headed and the potential impact it can have. 
What volunteering or passion projects do you do outside of work?
I have always been big on volunteering in my community, and no matter what role I start in, I usually do event planning, which can be fun and creative, and a great way to build and strengthen the community. If you have not guessed, the community is incredibly important to me in all its forms. Outside of work and volunteering, my real passion is drawing and painting. I work in charcoal and oils and do figures, portraits, landscapes, and cityscapes.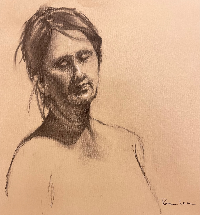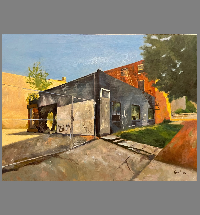 What is your guilty pleasure?
At present, playing Wordle, Quordle, and the New York Times Spelling Bee daily are my guilty pleasures. I devote more time to them than I probably should.