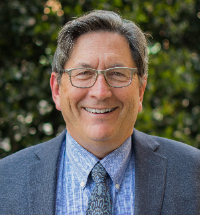 Dr. Steven Shoptaw is protocol co-chair for HPTN 094, a professor in the University of California at Los Angeles (UCLA) departments of Family Medicine and Psychiatry and Biobehavioral Sciences, and professor (Hon.) in psychiatry at the University of Cape Town. He energetically leads research, clinical, and policy efforts that bring novel and high-impact strategies and delivering culturally competent care and prevention for persons affected by addictions and HIV. Mentoring emerging clinical and research scholars worldwide is a strong passion as well. Recent examples include involvement in the HPTN Scholars program and the newly minted HPTN Bridge program. Dr. Shoptaw also maintains a limited clinical psychology practice at UCLA, treating severe substance use and mental health disorders.
What attracted you to a career in HIV prevention research?
Growing up as an addiction scientist in Los Angeles, I learned men who have sex with men (MSM) who use methamphetamine face high risks for HIV acquisition and transmission. My community partner (Dr. Cathy Reback) and I conducted studies among MSM showing that contingency management for methamphetamine use disorder yielded a "twofer" for both men living with HIV and men without HIV, with reductions in methamphetamine use and unprotected anal sex. The work in HIV prevention research for persons living with addictions draws my fascination: to develop data that guides the use of evidence-based treatments for addiction that can reduce HIV transmission. 
What aspect of your role do you enjoy the most?
Mentoring emerging clinicians and research scientists, especially scientists from race/ethnic and sexual/gender minorities, is the most gratifying part of my work. It is a thrill for me to see my HPTN Scholar mentees (Drs. Typhanye Vielka Dyer, Emeka Okafor, and Kiyomi Tsuyuki) become mentors themselves! This is a great privilege of mine.
What has surprised you most about working in HIV prevention research?
Early in my career in addiction medicine research, I learned that participants in my studies on Monday often were my colleagues' patients in infectious diseases on Wednesday. This observation provided career direction for my work at the intersection of addiction medicine and HIV prevention. Using integrated approaches for HIV prevention research has introduced me to a whole cadre of scientists, clinicians, and stakeholders who work toward breaking down silos of healthcare between addiction and HIV care and prevention! 
What has been one of your proudest moments as a member of the HPTN?
At the top of the list is the enduring commitment of HPTN to lead the HIV prevention agenda for Black MSM in the U.S. with HPTN 061, HPTN 073, and now HPTN 096. I am super proud of the continued focus on links between addiction and HIV prevention – globally in HPTN 074 and U.S. in HPTN 094. And of course, who cannot stand a bit taller from being involved with the work of HVTN 704/HPTN 085 (AMP) and HPTN 083. These studies are revolutionizing HIV prevention, and I get to be part of it! 
What inspires you? 
The recognition that people with addictions, living with HIV (or at risk), and with backgrounds from race/ethnic and sexual/gender minorities automatically get treated as "less than" motivates me every day. I find inspiration in others' achievements who put their lives on the line every day to change this. The unfairness of this situation gets me out of bed every day. It motivates me to push the agenda for equal access to health and build the corps of dedicated scientists, policymakers, clinicians, and learners who share this passion. 
What has been the most unusual or interesting job you have ever had?
When I was a kid (around 12 or 13), I worked on a chicken farm. While working there, I was charged with chasing pullets, and once I caught them, I vaccinated and de-beaked them. Until I was a young adult, I had an egg aversion as the smell of eggs (especially fried eggs) would invoke my memories of the chickens' stench at the farm.