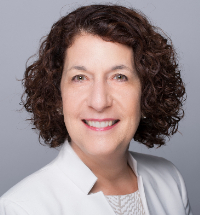 Dr. Susan Buchbinder, HPTN 091 investigator, is director of Bridge HIV, a grant-funded research unit housed in the San Francisco Department of Public Health. She is also a clinical professor of Medicine and Epidemiology at UCSF, where she attends at San Francisco General Hospital and teaches in the Training in Clinical Research program.
What attracted you to a career in HIV prevention research?
I came to San Francisco for medical school just as the HIV epidemic started and went through those early, dark years when we didn't know a lot and didn't have tools to help people living with HIV. I had early hope for a safe and effective HIV vaccine (still a dream of mine), and when that was going to be a challenge, I felt we needed other approaches to prevent HIV. Just telling people to use condoms wasn't going to work. It seemed that we needed better biomedical tools (like PrEP) to help prevent new infections and better strategies to ensure that our tools are desired, accessible, and usable by people globally.
What aspect of your role do you enjoy the most?
First, I enjoy supporting the next generation of HIV prevention researchers to get started in their careers. Their enthusiasm, commitment, and insights will be invaluable for the field. I also really enjoy working with the community. They have tremendous insight into what's needed and help us understand how to position our research to have the most significant impact. Oh, and a third, I love working with my colleagues. I learn so much from working with some of the most brilliant people around.
What would you say most motivates you to do what you do?
There are 1.5 million new HIV infections in the world each year. We have so many tools to stop the spread, but we continue to see significant disparities globally. We must find ways to meet the needs of people at risk for and living with HIV and address the structural drivers of new infections. COVID-19 has shown us that even having safe and highly effective vaccines isn't enough to stop a pandemic. HIV is even more complex on many levels.
What has been one of your proudest moments as a member of the HPTN?
Although I wasn't directly involved with HPTN 052, when the results of that study were released, I was so proud to be part of the HPTN. That was a truly groundbreaking study that was incredibly challenging to implement but has had perhaps the most significant impact on HIV prevention globally. I continue to be proud to be a part of a network that took on this major challenge and got such a definitive result. Of course, there are many other HPTN studies to be proud of, but that is one memory that stands out.
What advice do you have for new HPTN members?
Connect yourself to an open study and do what you can to contribute to its implementation. For early-career investigators, find a senior investigator and see if you can work with them on a study. That's the best way to get involved and understand both the science and operations behind conducting these studies.
What is your guilty pleasure? 
Watching tennis matches. I love seeing them live, but I can watch them on TV for hours if I let myself. I find myself transfixed, particularly during the Grand Slams and Indian Wells (the so-called "Fifth Slam").