This page will be updated soon. Please check back at a later time.
The HPTN Black Caucus is a diverse group of community experts or members committed to the development and implementation of appropriate behavioral and biomedical clinical trials for underrepresented key populations. The mission of the Black Caucus is to inform and increase cultural competency, relevancy and humility for clinical trials, and ensure the integration of community into all relevant HPTN studies.

The roots of the Black Caucus originate in 2008 during the implementation of the HPTN 061 BROTHERS study protocol to provide racial and cultural competence, and technical assistance to the protocol team to ensure the acceptability and success of the study protocol among Black communities in the six cities where the trial occurred.  (See Watson et al, 2020 for more information here). In the years since then, the HPTN Black Caucus has consulted on and provided support for several other HPTN studies, including the HPTN 073, HPTN 078, HPTN 083, HPTN 091 and the developing HPTN 094 and HPTN 096 protocol teams.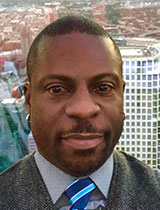 Members
HPTN Black Caucus Contacts