How PrEP Works  
Pre-exposure prophylaxis, or PrEP, for HIV prevention is a strategy that involves use of antiretroviral medications (ARVs) to reduce the risk of HIV infection in people who are HIV-negative. All of the current PrEP trials are testing tenofovir-based regimens—using either TDF/FTC (an antiretroviral containing tenofovir (TDF) and emtricitabine (FTC), sold under the brand name Truvada) or TDF (an antiretroviral pill marketed under the brand name Viread). Learn more from AVAC.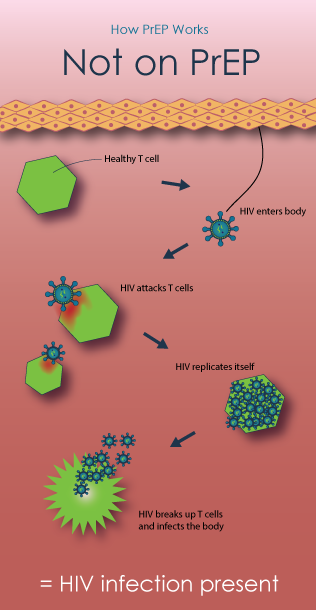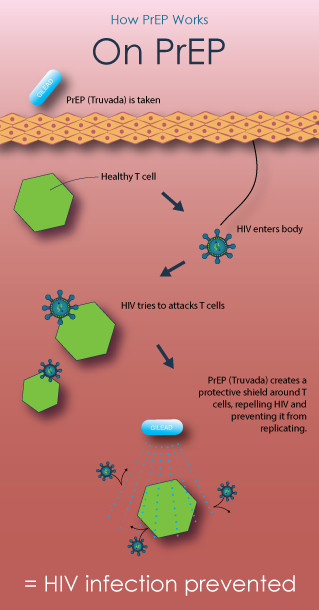 How Antibody Mediated Prevention Works
AMP stands for Antibody Mediated Prevention. This is the idea of giving people antibodies to see if they will protect people from acquiring HIV. This antibody is a broadly neutralizing antibody to HIV. Its name is VRC01. It stops HIV from binding to human T-cells by attaching to the virus and preventing it from infecting the T-cell. The VRC01 antibody is able to bind onto HIV at the  CD4 binding site on the gp120 protein. This neutralizes HIV and prevents HIV from being able to attach to cells and infect them. 
Learn more about our AMP studies in collaboration with the HIV Vaccine Trials Network: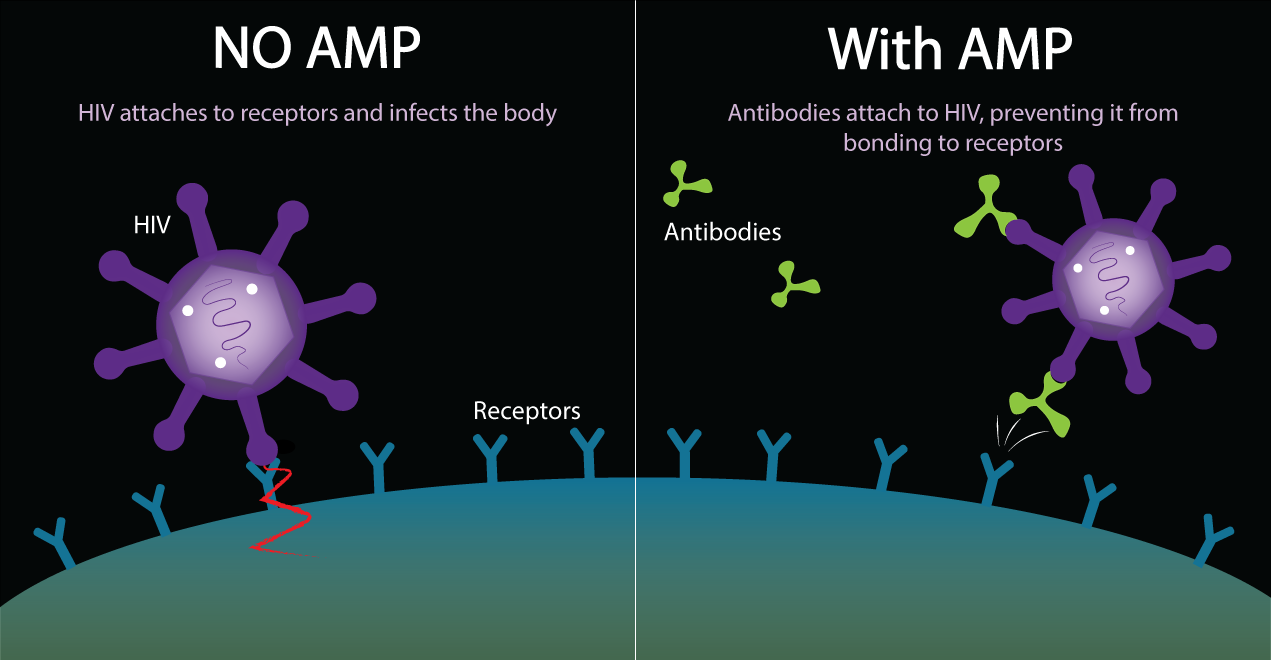 Placebo-controlled Trial (HPTN 083 and HPTN 084)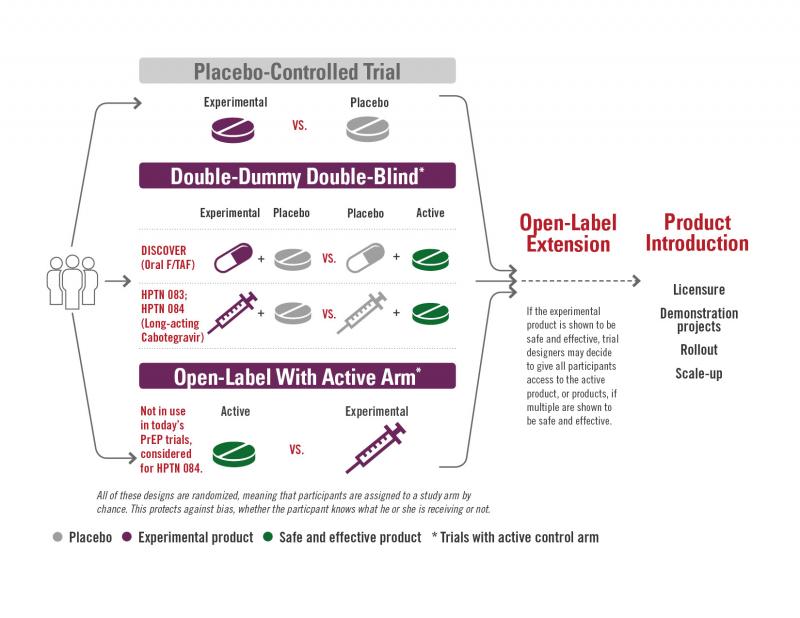 Source: AVAC