Nov 30, 2021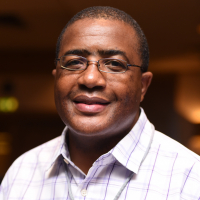 Congratulations to HPTN 084 study team member Dr. Sikhulile Moyo and his Botswana-Harvard AIDS Institute Partnership (BHP) team for identifying the Omicron variant of the SARS-CoV-2 virus. 
Dr. Moyo is deputy laboratory director at the BHP in Gaborone, Botswana, and a research associate with Boston's Harvard T.H. Chan School of Public Health. 
The BHP lab first identified the variant on 19 November while sequencing about 95 coronavirus genome samples to track mutations. Over the next few days, Dr. Moyo's team confirmed the mutations found in four samples had not been seen anywhere else in the world. The team deposited their findings into an open international database available to scientists worldwide on 23 November, and other research groups confirmed it shortly after that. 
Read more in the recent Boston Globe article.