Jul 10, 2018
HIV Prevention for Women
Monday, July 23
12:30 p.m. -2:30 p.m. 
Room E102
HPTN leadership will host a satellite session titled "HIV Prevention for Women" where presenters will share insights from HPTN studies conducted in HIV-infected and uninfected women to evaluate interventions that may prevent the spread of HIV.
Learn more on the AIDS 2018 website
The following presentations will be given:
Oral Pre-Exposure Prophylaxis (PrEP) for Prevention
Connie Celum, MD, MPH
Connie Celum is the HPTN 082 protocol chair and professor of global health and medicine, adjunct professor of epidemiology and co-director of the International Clinical Research Center in the Department of Global Health at University of Washington in Seattle.
Acceptability of an HIV Prevention Package Among Young People
Kwame Shanaube, MD, PhD
Kwame Shanaube is an HPTN 071 protocol team member and study manager at Zambart, University of Zambia School of Medicine in Lusaka, Zambia.
Structural and Social Factors that Contribute to Increased Vulnerability to HIV
Audrey Pettifor, PhD, MPH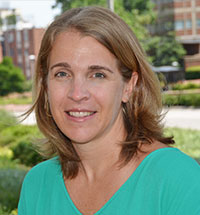 Audrey Pettifor is the HPTN 068 protocol chair, chair of the HPTN Adolescents at Risk Scientific Committee and professor of epidemiology at the Gillings School of Global Public Health, University of North Carolina at Chapel Hill in Chapel Hill, NC.
Long-Acting Injectables (LAIs) for PrEP
Sinead Delany-Moretlwe, MBBCh, PhD, DTM&H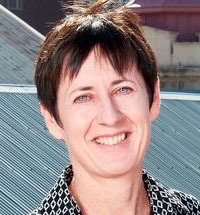 Sinead Delany-Moretlwe is the HPTN 084 protocol chair and research director at Wits Reproductive Health and HIV Institute (WRHI) in Johannesburg, South Africa.
---
Session Co-Chairs
Myron S. Cohen, MD, is co-principal investigator of the HPTN and the Yeargan-Bate Distinguished Professor of Medicine, Microbiology and Immunology and Epidemiology at the University of North Carolina at Chapel Hill in Chapel Hill, NC.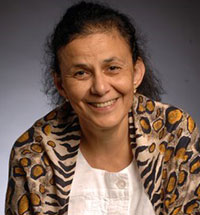 Wafaa El-Sadr, MD, MPH, MPA, is co-principal investigator of the HPTN and professor of epidemiology and medicine at Columbia University Mailman School of Public Health and College of Physicians and Surgeons in New York.