Mar 30, 2018
The HPTN is deeply saddened to learn of the recent passing of our colleagues and friends who were eminent research scientists devoted to fighting HIV/AIDS. They made invaluable contributions to the field and will be greatly missed by the HPTN as well as everyone who was touched by their work.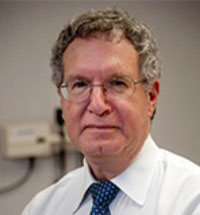 Fred Gordin, M.D., was the chief of infectious diseases at the Veterans Affairs Medical Center and professor of medicine at the George Washington School of Medicine and Health Sciences, both in Washington, DC. Dr. Gordin devoted decades of his career to clinical care and research focused on HIV/AIDS and tuberculosis. His dedication and compassion were demonstrated routinely as he served as an attending physician in the VA Medical Center HIV/AIDS clinic, which cares for more than 900 HIV-infected veterans. He was also a dedicated professor, earning the admiration and respect of the many George Washington University medical students, infectious disease fellows, and staff he taught, mentored, and served alongside.
Dr. Gordin worked tirelessly to advance the field of HIV/AIDS and tuberculosis research. He was the founding principal investigator of the NIH-funded Community Programs for Clinical Research on AIDS (CPCRA), which demonstrated the feasibility of conducting rigorous research in community settings. He was also the principle investigator of the Washington International Coordinating Center Clinical Trials Unit with sites conducting HPTN and ACTG studies. Dr. Gordin was a key leader in the NIH-funded INSIGHT Network where he co-led the groundbreaking START Study. He was also a protocol team member on HPTN 065 and served as the investigator of record at the Veterans Affairs Medical Center.
Dr. Gordin was honored in 2012 with the Charles C. Shepard Science Award from the Centers for Disease Control and Prevention for achievement in the advancement of prevention and control of tuberculosis.
"Dr. Gordin valued his patients and colleagues as much as he valued the important scientific contributions they made together over the years," said Wafaa El-Sadr M.D., M.P.H., HPTN co-principal investigator and professor of epidemiology and medicine at Columbia University. "His humanity, humility, brilliance, and commitment will be sorely missed while his contributions will endure for years to come."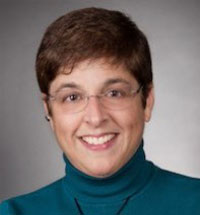 Charlene Dezzutti, Ph.D., was a key member of the Microbicides Trials Network and was also a member of the HPTN 069 study team. Dr. Dezzutti had a passion for science and was committed to finding new ways to fight global diseases including HIV/AIDS. She was a professor at the University of Pittsburgh in the Departments of Obstetrics, Gynecology and Reproductive Sciences and the Graduate School of Public Health in the Department of Infectious Diseases and Microbiology in Pittsburgh, Pennsylvania. Dr. Dezzutti's lab at Magee-Womens Research Institute in Pittsburgh, Pennsylvania performed groundbreaking research that contributed to the development of new ways to prevent HIV infections in women. Dr. Dezutti developed polarized human ectocervical and colonic explant model systems, a groundbreaking method that she and many other investigators used to gain a better understanding of how HIV infects genital and colonic tissues and how antiretroviral drugs can disrupt infection. This critical work has been widely used to inform biological strategies for the prevention of HIV acquisition.
"She developed and led the laboratory structures which have successfully supported the many clinical trials conducted by us over the past 12 years," said Sharon Hillier, Ph.D., principal investigator for the Microbicide Trials Network and primary investigator at Magee-Womens Research Institute.
Dr. Dezzutti was also passionate about training the next generation of scientists, and directed the high school and college training program for young scientists at the Magee-Womens Research Institute. "It is impossible to express what Charlene's life and career meant to all of us," said Dr. Hillier.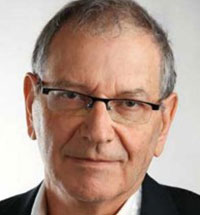 David Cooper, B.Sc. (Med) M.B.B.S. (Syd), M.D., D.Sc. (UNSW), was a global pioneer of HIV research whose work in the mid-1980s led to the first description of seroconversion illness that accompanies initial HIV infection in some seroconverters. Dr. Cooper is credited with diagnosing some of the first cases of HIV in Australia and being one of the architects for the country's response to the epidemic. As the inaugural director of Australia's Kirby Institute, he was actively involved in studies of biomedical prevention and therapeutic optimization strategies for HIV infection.
In 1996, Dr. Cooper, along with colleagues from the Netherlands and Thailand, established a research center in Bangkok, called HIV-NAT, with the goal of becoming the focal point for developing new treatments for Asian countries facing increasing HIV rates.  More recently, he launched HIV clinical research collaborations in Indonesia and Myanmar.
In 2003, Dr. Cooper was made Officer in the General Division of the Order of Australia for "service to medicine as a clinician, researcher and leading contributor in the field of HIV/AIDS research and to the development of new treatment approaches." Dr. Cooper was also past president of the International AIDS Society and past chairman of the World Health Organization-UNAIDS HIV Vaccine Advisory Committee.
An accomplished and prolific writer, Dr. Cooper authored more than 800 published scientific papers and served on the editorial boards of several international journals.
"Dr. Cooper was a visionary, leader, teacher, and above all a person who loved people," said Myron Cohen, M.D., HPTN co-principal investigator and director of the Institute for Global Health and Infectious Diseases at the University of North Carolina at Chapel Hill. "As a man, David was tireless and courageous. As a scientist, he was a careful and great observer of unexpected phenomenon. As a leader David was sensitive and inspiring. His invaluable contributions will endure as a great legacy in the global battle against HIV infection."