Jun 26, 2019
The HPTN Network Performance Awards, recognizing top performers in community engagement, laboratory performance, study participant enrollment and retention, and staff excellence in leadership, were announced at the recent HPTN Annual Meeting in Washington, D.C. We would like to congratulate all award recipients for their achievements.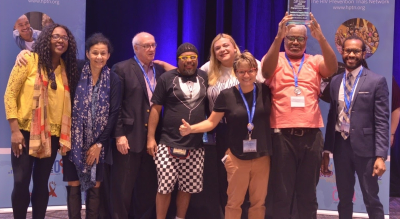 Community – Winner
IPEC, Rio de Janeiro
For high rates of enrollment in support of HPTN 083 and excellent rates of retention, strong social media presence cultivating partnerships with key stakeholders and outreach, and artistic approaches to engage community.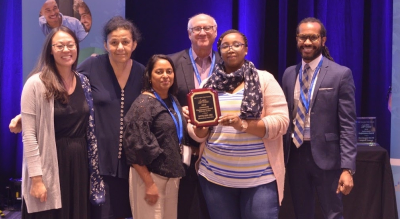 Community – Honorable Mention
Wits RHI, Johannesburg, South Africa
For consistent contribution to HPTN 084 CWG call and WhatsApp discussions, and contributions to recruitment and retention materials for all HPTN 084 sites.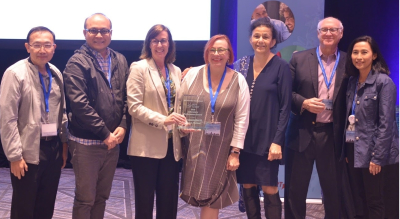 Laboratory – Winner
Silom Community Clinic, Bangkok
For top lab performance based on shipments, LDMS reconciliation responses, and responses to action items.
Laboratory – Honorable Mentions
No representatives present.
SAMRC Botha's Hill CRS, Durban, South Africa and SAMRC Verulam CRS, Durban, South Africa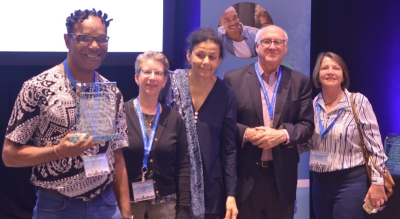 Accrual – Winner
Hospital Nossa Senhora da Conceicao, Porto Alegre, Brazil
For enrolling 96 HPTN 083 participants in six months and simultaneously completing 96 percent of expected visits.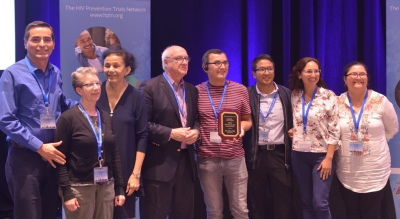 Accrual – Honorable Mention
Via Libre, Lima, Peru
For enrolling 104 participants across HVTN 704/HPTN 085 and HPTN 083, and excellent visit completion rate in HVTN 704/HPTN 085.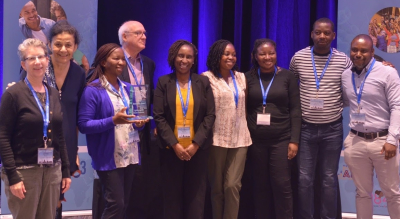 Retention – Winner
Spilhaus CRS, Harare, Zimbabwe
For 98.5 percent visit completion rate for 128 HVTN 703/HPTN 081 participants.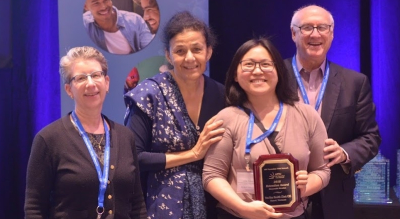 Retention – Honorable Mention
Yen Hoa, Hanoi, Vietnam
For 98.1 percent retention rate for the 117 participants in HPTN 083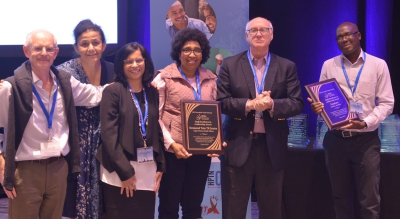 Special Site Recognition Awards
ZAMBART, Lusaka, Zambia and Desmond Tutu TB Centre (DTTC), Stellenbosch, South Africa
In recognition of the extraordinary work and dedication of the ZAMBART and DTTC staffs, without whom HPTN 071 (PopART) would not have been possible.
Staff Excellence in Leadership – Winners
For dedication, commitment and contributions to HPTN 071 (PopART)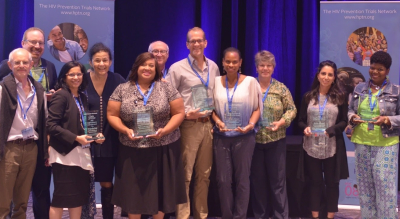 Leadership and Operations Center
Ayana Moore

Eric Miller

Kathy Hinson

Nirupama Sista

Rhonda White

Sam Griffith

Sarah Stone

Tanette Headen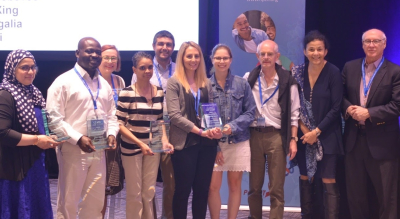 Laboratory Center
Abby Porter 
Barbara Debevec
Denni Lennon
Estelle Piwowar-Manning
Lebah Lugalia
Michelle Xing
Phil Sullivan 
Shahnaz Ahmed
Susan Eshleman
Vanessa Cummings
Yaw Agyei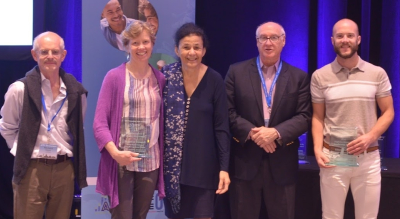 Statistical and Data Management Center
Deborah Donnell

Ethan Wilson

Heather Noble