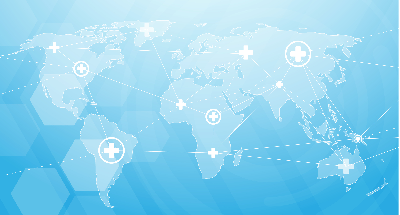 Around the globe, researchers, scientists, advocates, healthcare professionals, and community leaders continue to develop and implement strategies to close gaps in access to HIV prevention. The landscape of the global HIV epidemic has begun to shift as researchers remain engaged in discovering additional prevention methods through biomedical and integrated strategies.
An oral HIV pre-exposure prophylaxis (PrEP) product was approved by the U.S. Food & Drug Administration in 2012 and has been approved by many other regulatory agencies since then. The once-daily pill fostered a new era in the fight against the HIV epidemic as an effective drug combination to prevent HIV. Yet despite this innovation, HIV rates persist among underserved populations where more significant disparities in health equity and barriers to access remain.
| | |
| --- | --- |
| One emerging intervention is a long-term injectable form of PrEP manufactured by ViiV Healthcare known as cabotegravir (CAB LA), given once every eight weeks with an optional oral lead-in period. Informed by HIV Prevention Trials Network (HPTN) studies, including HPTN 083, HPTN 083-1, HPTN 084, and HPTN 084-1, researchers found that CAB LA was statistically superior to the currently available oral PrEP, paving the way for its approval in the U.S. in December 2021 and adding a new HIV prevention method to the toolkit. |   |
However, advocates for HIV prevention have voiced concerns over the drug's rollout, highlighting that lack of affordability and access will limit its ability to impact the HIV epidemic. Several organizations have called for immediate and equitable access to the drug and are eager to see CAB LA reach populations who need it most.
Dr. Sinead Delany-Moretlwe

 

"We appreciate that this concern is being voiced and share the concerns about ensuring access to populations in greatest need. COVID-19 has created expectations that where there are sufficient resources and political will, much can be achieved through collaboration. But we have also observed inequities in [COVID-19] vaccine access with the lowest access in resource-limited settings," said Dr. Sinead Delany-Moretlwe, serving as the protocol chair of HPTN 084 and Director of Research at the University of Witwatersrand Reproductive Health and HIV Institute.
Dr. Delany-Moretlwe says that with respect to HPTN 084, "we have been committed to generating evidence that helps move forward critical discussions about cost, price, and ultimately access. Our team has been asked to provide input at the country level on the national programs in many of the countries involved in HPTN 084. We have provided advice to planned implementation programs with respect to things like HIV testing approaches and engagement of key populations based on our experiences from the trial. We have worked to facilitate communication between the HPTN 084 communities and [CAB LA] manufacturers so that we can work collectively on solutions. We recognize that complex problems require all stakeholders to be at the table to develop solutions for the shared goal of CAB LA access."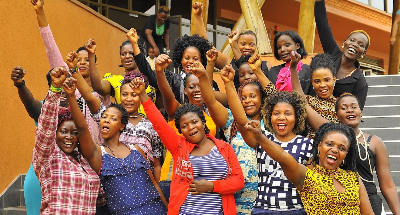 In July 2022, during the 24th International Conference on HIV/AIDS, ViiV Healthcare released a joint statement announcing a robust coalition with AVAC, the Bill & Melinda Gates Foundation, the Children's Investment Fund Foundation, MedAccess, and Unitaid to increase equitable access to CAB LA. The objective of the coalition is "to coordinate key stakeholder activities on PrEP access, including jointly developing strategies to identify and overcome access challenges for new PrEP options in the near-to medium-term (especially as it relates to ViiV's injectable CAB, including generics, and the dapivirine vaginal ring) and the medium-to longer-term (as it relates to future PrEP products)."
Since then, the regulatory review of CAB LA has steadily moved forward in some countries. By registering the drug in countries like Australia, authorization of CAB LA for PrEP will open the door to additional countries that rely on non-U.S. regulatory agencies for approval. Ongoing collaboration between ViiV Healthcare and the Medicines Patent Pool ensures that a generic version of CAB LA can also be manufactured in the future. Several complexities, including the use of highly specialized manufacturing facilities, need to be considered to support the production and availability of a generic long-acting injectable.
"These are important steps to ensure access to CAB LA in resource-limited settings with the greatest need. It's important that we understand the populations that may not directly benefit from these initiatives so that these actions do not lead to inequities but stimulate and enhance access initiatives globally," said Dr. Delany-Moretlwe.
Scientists involved in these studies have worked hard to generate and provide data on populations often left behind. The HPTN is committed to having an ongoing productive dialogue with pharmaceutical research partners to identify and discuss solutions regarding post-trial product access and rollout in affected communities and high-incidence populations.
While these efforts continue, challenges remain in delivering innovative prevention products at multiple levels, including awareness. Ace Robinson, the CEO of PCAF, an HIV service provider in Washington State, has over 20 years of experience as a global HIV strategist and health care quality leader. He describes some social-structural barriers beyond the pharmaceutical regulatory process, including preparing healthcare professionals for its use and breaking down societal stigmas that stand in the way.
"Our challenge is always going to be making sure clinicians have mandatory training and education around PrEP and the communities greatly impacted by HIV like queer Black-Indigenous-People-of Color, aka BIPOC. Clinicians must overcome their personal biases that have led to disparate HIV prevention and treatment offers for these populations. Then they must get over the hump to talk about how oral PrEP can be integrated into sexual practices that avoid shame and enhance pleasure. The next step is to make sure they're going to speak about injections and ensure they have the training to do them."

             Ace Robinson

 
ViiV Healthcare also recognizes that a new regimen requires new processes for providers. ViiVConnect "helps connect healthcare professionals, pharmacists, and patient representatives to verify benefits for prescribed ViiV Healthcare medications and enroll eligible patients in medication savings and assistance programs." Their online tool offers a resource library and can connect providers to access coordinators for assistance. In addition, both the CDC and the World Health Organization (WHO) have published clinical guidelines for administering CAB LA for PrEP.
"But then our second problem will be making sure that individuals are aware that this is an option," Robinson continues, "the biggest piece is making sure that patients are well-informed on how to access it, how to utilize it, where to utilize it, and how to navigate those discussions with their doctor."
He continues by explaining that access to healthcare is layered with multiple intersections, including food security, housing, substance use, socioeconomic status, gender identity, and racial identity. These intersections play a role in how approaches to access must be considered beyond the cost of a drug.
"We've moved well beyond trying to get pills in mouths and needles in arms. We are talking about what happens before you come into the clinic and what happens after you leave the clinic. So those services that our organization and others provide are vital to the lives of the clients that we serve. We are making sure people have access to food and housing because I'm not going to be able to talk to you about your HIV-related care if you're hungry or unhoused.  Making sure that we're empathetic to an individual's whole needs, not just a slice of their needs, is how we make an impact on the HIV epidemic and associated illnesses."
Robinson says that now, more than ever, those conversations are being held within research spaces to inform decision-makers and effectively deliver prevention methods to communities. But he emphasizes that more can be done to communicate and raise awareness effectively.
Scientists, pharmaceutical companies, clinicians, and advocates play an influential role in communicating these resources to ensure effective methods of PrEP are accessible to people who need them. Justin Leighton, a long-time LGBTQ+ rights and health advocate, says that the messaging surrounding PrEP in the U.S. has primarily focused on narrow demographics. While he agrees that focusing on affected communities makes sense, it leaves out others who may be unaware of their risk and that a lack of representation can send the wrong message.
          Justin Leighton

 

"For a long time, PrEP has been advertised and marketed toward gay men and trans women. Community-based organizations focused on the LGBTQ+ community have done very well in providing a space for these individuals to receive information and resources, but we need to reach those who are outside of the obvious circles. This includes rural communities, cisgender men who might not identify as gay, Black women, and young people who don't have the lived experience of seeing the HIV/AIDS epidemic up close."
In December 2021, the U.S. Centers for Disease Control and Prevention revised its clinical PrEP guidelines to be more inclusive in reaching anyone who requests it, not just targeting those considered to be at substantial risk. Echoing Robinson's remarks, Leighton agrees that engagement with healthcare providers is an essential step in promoting conversations about PrEP in clinical settings.
"Talking with a doctor about your sexual activity can be a tough conversation, let alone bringing up HIV prevention without the fear of being stigmatized. It feels very odd having to be your own advocate when HIV testing or prevention isn't already part of the preventive care conversation. It should be as regular as discussing blood pressure or glucose levels."
Leighton also emphasizes the importance of discussing HIV prevention and sexual health outside of specialized clinical settings to combat stigma and normalize the conversation.
"Imagine if we talked about HIV prevention and sexual health the same way we talked about the COVID-19 pandemic. Here are some ways we know are effective in preventing COVID-19, including social distancing, masks, and vaccines. I wish the conversation around PrEP, condoms, and safer sex were just as regular and well-known. We know that other illnesses, including sexually transmitted bacterial infections, intersect with the HIV epidemic, and those discussions and services shouldn't be left to focused areas of medicine. Sexual health is an intrinsic part of primary healthcare."
He agrees that while access to PrEP is often challenging for different people, normalizing the conversation around HIV is vital to reducing stigma and empowering individuals to make informed decisions about their health. Ultimately, breaking down barriers to effective HIV prevention requires continuous and de-stigmatizing communication at multiple levels, from scientists to pharmaceutical companies and from healthcare professionals to individuals.
He summarized by saying, "recognizing those social-structural barriers is one thing, but it's going to take all of us working together to actively address them."