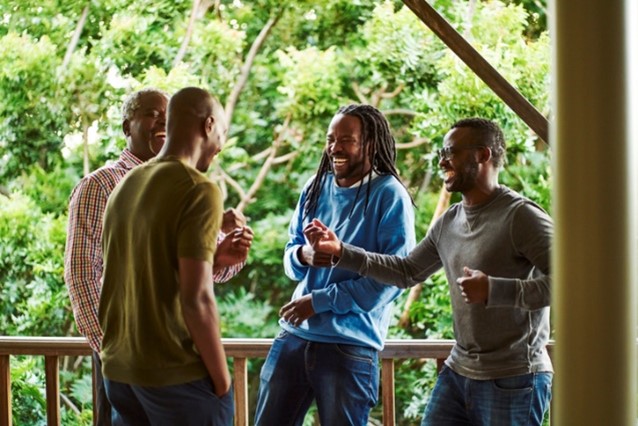 The HIV epidemic in the U.S. continues to be marked by geographic, racial, sexual, and gender disparities. According to the latest estimates from the U.S. Centers for Disease Control and Prevention, the U.S. South experiences the highest rate of new HIV cases and the highest rate of HIV-related deaths in the country. In addition, higher HIV diagnosis rates have been seen in Southern Black men who have sex with men (MSM). To help address this disparity, HPTN 096, a community-randomized trial, will assess an integrated, HIV status-neutral, population-based approach designed to reduce HIV incidence among Black MSM in the U.S. South by increasing HIV testing, pre-exposure prophylaxis (PrEP) use among Black MSM living without HIV, and viral suppression rates among Black MSM living with HIV.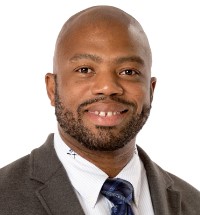 "We aim to decrease the burden of HIV among Black MSM, but even beyond that we hope Black MSM will experience notable improvements in the quality of their lives—including their material circumstances," said Dr. LaRon Nelson, HPTN 096 co-chair and associate dean for Global Affairs and Planetary Health at the Yale School of Nursing in New Haven, Conn. "For many Black MSM, navigating life can be like a daily 'American Ninja Warrior' obstacle course because the systems we need for our health and well-being are designed to knock us off course."
HPTN 096 will enroll adolescents as young as 15-years-old and adult Black MSM. The baseline assessment will include 16 communities, with 100 Black MSM per community (1,600 participants). The post-intervention evaluation will include 200 Black MSM in each of the 16 communities (3,200 participants).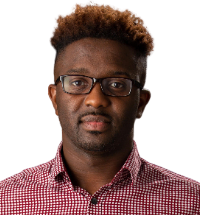 "HPTN 096 will create a unique tapestry of woven services at the system and community level [leading] towards a safer environment to access PrEP, HIV treatment, and support services," said Daniel Driffin, an HPTN 096 protocol team member. "Coordinated services are needed, and this study will tackle homophobia, effeminophobia, HIV shame, and guilt in their lived community."

The study intervention package will include a combination of community, organizational, and interpersonal-level interventions. Before full study implementation, the HPTN 096 study team will conduct a pilot to establish partnerships within each participating community, implement intervention components, identify challenges, and improve the interventions. The pilot will take place in a subset of both intervention and standard-of-care (i.e., control arm) communities. During the pilot phase, all communities will be preparing for full study implementation after the pilot ends.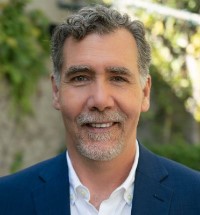 "HPTN 096 was spurred by the growing recognition that as PrEP and HIV treatment were improving outcomes across so many populations and communities, Black MSM were being left behind," said Dr. Chris Beyrer, HPTN 096 study co-chair and the inaugural Desmond M. Tutu Professor in Public Health and Human Rights at the Johns Hopkins Bloomberg School of Public Health in Baltimore. "HIV disparities continue to widen, and we felt a great urgency and need to take on the social determinants of health, from anti-black racism and homophobia, to lack of health equity, and to design a study that could ask the question:  Can we make a difference for these men with innovative integrated approaches?"
The four components that make up the HPTN 096 intervention package are:
Health Equity: This community-level intervention will implement a nationally replicable community coalition model (Black Treatment Advocate's Networks Plus [BTAN+]), enhanced for HPTN 096, to promote health equity for Black MSM through capacity-building for leadership and advocacy in achieving health equity, community mobilization and education, cross-sector cooperation, sensitization of local service providers to the needs of Black MSM, and facilitating the linkage of Black MSM to those service providers.
Social Media: In this community-level intervention, social media influencers (SMI) will provide tailored messaging, prioritizing Black MSM in intervention communities on HIV testing promotion, PrEP awareness and promotion, and the benefits of viral suppression.
Intersectional Stigma Reduction: This organizational-level intervention will take place in healthcare facilities and is designed to optimize the healthcare environment for Black MSM by addressing the intersectional experience of racism, sexual stigma, gender nonconformity stigma, and HIV-related stigma through training, collaborative quality improvement, and technical assistance.
Peer Support: In this interpersonal-level intervention, Black MSM will be trained as HIV peer support workers to provide emotional and practical support. Once trained, they will have demonstrated competencies in HIV testing and diagnoses, PrEP uptake, antiretroviral therapy adherence, intersectional stigma, utilization of local resources, the multi-cultural facets of the epidemic, and the provision of emotional support.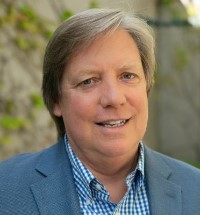 "We will be intervening at multiple levels, including in the community, in healthcare facilities, and with individuals to improve structural inequities, reduce community-level stigma and intersectional stigma in healthcare facilities, and to improve access to peer-based social support," said Dr. Robert Remien, HPTN 096 co-chair and director of the HIV Center for Clinical and Behavioral Studies at the NY State Psychiatric Institute and Columbia University in New York. "Tackling the complex challenges at multiple levels can lead to improvements in health through better access to friendlier and more accommodating healthcare and ancillary services and can also improve feelings of well-being when interactions and exchanges are perceived as less judgmental and stigmatizing."
A study randomization event was held on September 15, 2021, to determine what sites will be part of the intervention arm and the standard-of-care arm. The pilot will start in four study communities—two serving as the standard of care arm and two receiving the intervention—and run through December 2022. The pilot will test the complex elements of the study and identify any areas needing adjustment. Subsequently, HPTN 096 will scale up to 12 additional communities throughout the South in 2023. The full study will be implemented over a three-year period, with evaluation outcomes on PrEP use and viral suppression rates among Black MSM.
For more information about HPTN 096, visit hptn.org/research/studies/hptn096.