Prior to joining any HPTN webinar, please note the following instructions:

- All participants must use Zoom version 5.3.1. To download, visit https://zoom.us/download.

- If you already have the Zoom desktop client installed: 
Sign in to the Zoom desktop client.
Click on your picture profile, then click 'Check for Updates.'
If you are not using version 5.3.1, Zoom will download and install it.
- If you do not see the 'Language Interpretation Globe', you must leave the webinar and repeat the steps outlined above.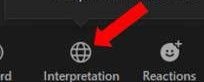 - All participants must select a language, even English speakers. Language options include English, Portuguese, Spanish, Thai, and Vietnamese.

- Languages other than English must select 'Mute Original Audio'; otherwise, you will simultaneously hear two languages.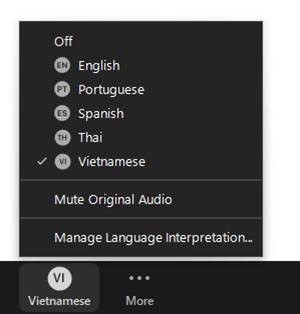 - All participant lines will be muted during a webinar. 
- Use the Q&A feature to ask any questions.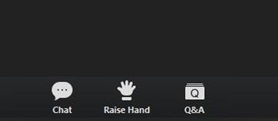 - Use the Chat feature for language interpretation questions.