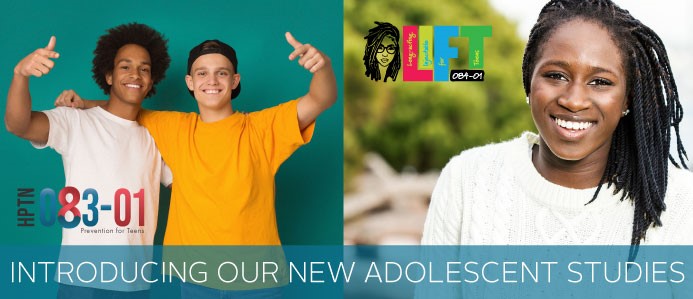 More than 30 percent of all new HIV infections globally are estimated to occur among youth ages 15 to 25 years, according to the World Health Organization. And young people's risk of acquiring HIV is closely correlated with the age of sexual debut. The U.S. Centers for Disease Control and Prevention reports 21 percent of new HIV acquisitions in the U.S. occur among young people. Most of these infections occur due to sexual activity, and about half of the youth who are living with HIV do not know it.
HPTN researchers recently initiated the first HPTN study to enroll U.S. adolescents under the age of 18 exclusively. HPTN 083-01 is evaluating the safety, acceptability, and tolerability of a pre-exposure prophylaxis (PrEP) regimen containing long-acting injectable cabotegravir for adolescents assigned male at birth. The study is the first collaboration between the HPTN and the Adolescent Medicine Trials Network for HIV/AIDS Interventions (ATN), part of the Eunice Kennedy Shriver National Institute of Child Health and Human Development (NICHD). A companion study, HPTN 084-01, is expected to start soon and will examine whether injectable CAB LA for PrEP is safe, acceptable and tolerable for adolescents assigned female at birth in South Africa, Uganda, and Zimbabwe. HPTN 083-01 and HPTN 084-01, collectively known as 'the Twins' studies, will also provide an ideal opportunity for study participants to balance the perceived risks and benefits of HIV prevention options.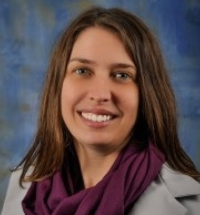 "It is essential adolescents have access to quality sexual and reproductive health services, including access to new HIV and sexually transmitted infections prevention modalities," said Dr. Sybil Hosek, study chair for HPTN 083-01 and HPTN 084-01, a clinical psychologist and HIV researcher at Stroger Hospital of Cook County in Chicago.
Recruiting adolescents to participate in these studies may be challenging since both address the topic of sex—a taboo topic for many. Also, cis-gender female participants will need to use an effective contraceptive method, so clinical research site (CRS) outreach teams must overcome any embarrassment that may come from talking about sexual activity and teens taking action to protect themselves from acquiring HIV and unplanned pregnancies. Another anticipated challenge will be engaging with parents and caregivers, who will need to consent for their adolescent's participation in these studies. There is a delicate balance to strike between informing a parent about trial goals and requirements while also respecting the adolescent's privacy around their sexual activity and sexual orientation.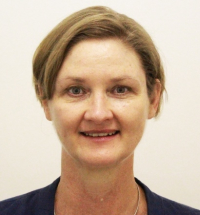 "The sites have developed amazingly innovative strategies to get into communities and mobilize interest in joining," said Dr. Lynda Stranix-Chibanda, HPTN 083-01 and HPTN 084-01 co-chair, CRS leader and adolescent HIV prevention investigator at Seke North CRS in Harare, Zimbabwe. "They're drawing on prior successes with adolescent studies already completed in their communities, taking the lead from their experienced community educators and representatives from the target study populations."
According to DeMarcus Jones, a research specialist at St. Jude Children's Research Hospital in Memphis, Tennessee, the most challenging part about reaching adolescents is making sure the recruitment messaging is appropriately received. "The population for the adolescent studies is more advanced," said Jones. "This requires challenging traditional recruitment methods to meet the study population where they are."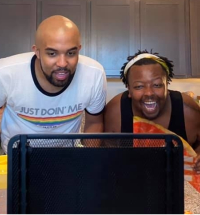 Due to the impact of COVID-19, Jones and his colleagues at St. Jude Children's Research Hospital have moved into virtual spaces due to restrictions on social gatherings and unnecessary movement in most communities. For example, the site will be hosting a series of panel discussions and open virtual forums for the community and key stakeholders. The local community advisory board, the Headliners (HCAB), has significantly contributed to the site's innovative approaches.
 Pumeza Mzizi, a community liaison officer for the Ward 21 CRS at Wits RHI in Johannesburg, and her colleagues are implementing a variety of approaches to reach a study population easily influenced by peers. 
"We have a youth community advisory board helping our site with reviewing recruitment materials and branding that appeals to young people," said Mzizi. "We also have PrEP ambassadors, and plan to use a variety of social media approaches to keep young people informed and interested in HPTN 084-01."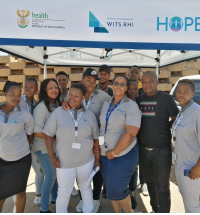 Both studies will also benefit tremendously from lessons learned from the parent studies, HPTN 083 and HPTN 084. Working within existing education plans and the implementation of youth advisory boards at study research sites is essential for success. 
"One of the most important things that we've done with these studies is to choose exemplary study sites highly experienced in adolescent clinical trials and the creation of adolescent-friendly clinics, Dr. Hosek said. "These sites all have an amazing staff capable of connecting with adolescents and their parents or guardians."
HPTN leadership hopes creating more adolescent-focused HIV prevention studies will ultimately lead to lowered incidence rates among this population and eventually, a world without HIV. HPTN 083-01 study sites are activated and enrolling, Researchers expect to activate HPTN 084-01 study sites in sub-Saharan Africa within the month, hopefully completing enrollment early next year.
For more information about HPTN 083-01, visit inject2protect.org
For more information about HPTN 084-01, visit hptn.org/research/studies/084-01
The HPTN 084-01 study website will be available soon at LIFTtrial.org