HPTN Laboratory Center: Capacity Building for More Efficient and Productive HIV Prevention Studies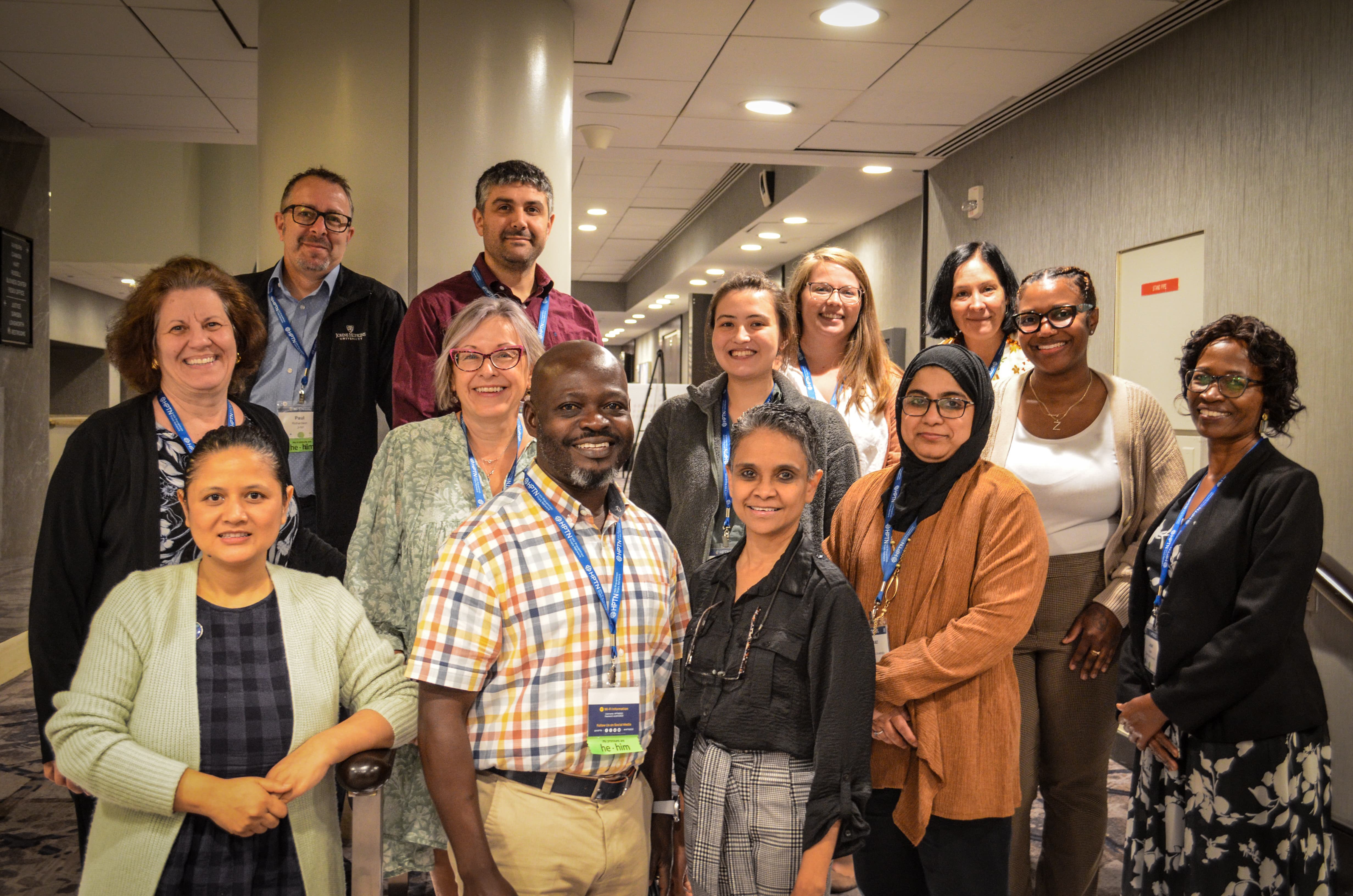 Since HPTN's formation in 1999, the HPTN Laboratory Center (LC) has helped shape the Network's scientific agenda. It also plays a vital role in all phases of science generation, protocol development, and study implementation. Based at the Johns Hopkins University School of Medicine in Baltimore, Md., the HPTN LC oversees all laboratory activities at HPTN study sites, including specimen collection, testing, and results reporting. The HPTN LC also performs Quality Assurance/Quality Control (QA/QC) testing and specialized testing and helps build laboratory expertise and capacity at non-U.S. research sites, primarily in resource-limited settings. Drs. Susan Eshleman and Mark Marzinke lead the HPTN LC.
"The process starts when we create and optimize assays and workflows in our laboratory and translate them so that they be implemented robustly across multiple sites," said Dr. Rahul Bakshi, HPTN LC research associate at the Johns Hopkins University School of Medicine.
The HPTN LC is a valuable resource in helping the HPTN to conduct HIV prevention studies, providing the expertise of medical technicians with many years of experience working in different types of research and clinical laboratories. "When we get asked a question about hematology, chemistry, or microbiology, we have somebody here we can turn to when we do not know the answer ourselves," said Paul Richardson, Senior International HPTN LC QA/QC Coordinator.
The HPTN LC regularly communicates with site labs through e-mail, monthly network conference calls, and ad hoc and training meetings. "Training is key, whether face-to-face or virtual," said Richardson. "Just sharing a standard operating procedure, or SOP, with someone is not good enough as lab technicians may not understand or possibly misinterpret the correct way to do things." The HPTN LC training process also allows site staff to share best practices. "When we work with sites, we often pick up tips and ideas that we can share with other sites; it's a two-way relationship," Richardson said.
Mentoring is an integral part of the HPTN LC's support for sites. For example, HPTN LC staff help sites calibrate and secure new equipment when needed. "Frequently, sites will send equipment out for calibration to ensure compliance," said Vanessa Cummings, International HPTN LC QA/QC coordinator. "Visiting sites in person is beneficial and allows us to check instruments such as timers, centrifuges, and pipettes."
Many HPTN studies involve medical examinations and the collection of blood samples. "When we have study protocols that involve drawing blood, it's a big deal," said Cummings. "Knowing the valuable information in just one vial can yield many answers to research study questions; if needed, we can organize a call or a meeting to address any issues or if there are missing results that you expect to see and don't see; it's paying attention to the small details."
Because no two studies are identical, the HPTN LC customizes its approach to address each study's goals. For example, in the HPTN 091 study, a subset of sites has been trained to collect and process Peripheral Blood Mononuclear Cells (PBMC). PBMC may be used for immunologic or pharmacologic assessments depending on the processing strategy. PBMC are susceptible to HIV infection, and drug quantification in lysed PBMC provides a view of antiretroviral drug pharmacokinetics in relevant body compartments. "While drug concentrations are typically measured in blood plasma or whole blood collected as dried blood spots, measurements in PBMC can provide more nuanced pharmacokinetic information, particularly in the evaluation of drug-drug interactions, which is of interest in HPTN 091, the first HPTN protocol exclusively enrolling transgender women" said Dr. Mark Marzinke, co-principal Investigator of the HPTN LC and director of the HPTN LC Pharmacology Core. HPTN 091 assesses the feasibility, acceptability, and preliminary impact of a multi-component strategy that provides HIV prevention services, gender-affirming hormone therapy, and Peer Health Navigation to improve pre-exposure prophylaxis (PrEP) uptake and adherence among transgender women.
In HPTN 084, an ongoing Phase 3 randomized, controlled trial that previously demonstrated the superiority of ViiV Healthcare's long-acting cabotegravir as compared to daily oral tenofovir/emtricitabine (TDF/FTC) for HIV prevention in individuals assigned female at birth. "Laboratory methods (for HPTN 084) were modified to maximize ease, robustness, and feasibility across multiple sites and conditions", said Allen Matubu, a laboratory scientist at the University of Zimbabwe College of Health Sciences-Clinical Trials Research Centre (UZCHS-CTRC) in Harare. "Where modifications were not possible, the HPTN LC aided sites in expanding their equipment and capacity to allow reliable execution of processes."
HPTN LC representatives are attending the HPTN Africa Regional Meeting on 27-29 September in Cape Town, South Africa. They are hosting a breakout room focused on addressing various lab-based topics while offering the opportunity for site staff to share key learnings. "HPTN study sites have always been open to learning new procedures and very receptive to feedback," said Estelle Piwowar-Manning, deputy director at the HPTN LC and director of the HPTN LC Quality Assurance/Quality Control (QA/QC) Core. "Their enthusiastic engagement usually results in better methods being developed for network lab procedures."