Logos
Click on link, then right click on the image to save. Email communications@hptn.org for different logo colors and file types.
HPTN logo (Web)
HPTN logo (Print)
HPTN logo - navy background (Web)
HPTN logo - white (Web)
Templates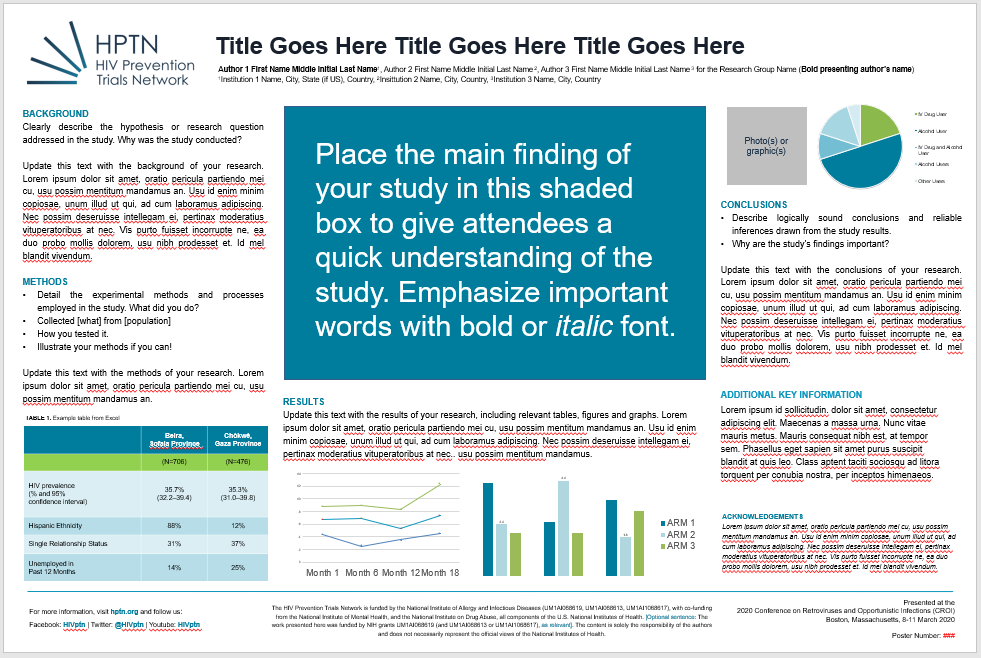 The HPTN PowerPoint and Poster templates should always be used for presentations related to HPTN or an HPTN study. Sponsor text already incorporated into these templates should not be altered in any way.
Each conference requires different-sized posters, so be sure to print posters according to size specifications as determined by the conference guidelines. Please contact HPTN Communications for any questions regarding poster templates.
Posters
HPTN Horizontal Poster Template (landscape)* - Updated May 2020
HPTN Vertical Poster Template (portrait)* - Updated December 2020
*Poster templates are not conference-specific
Presentation Templates
HPTN Slide Deck (Updated January 2021)
CROI 2020 Science Spotlight Presentation Template (for HPTN)
This link will take you to Box.com, where you can download the template.